Watch
Watch
So I *thought* I'd mentioned that Georgia was our wishwecouldnumberonefavnameeverforbabygirl to my mom and her nonresponse was all the NO I needed to confirm that we couldn't use it. (seriously, she has every right to want to keep anything George-related as far from her consciousness as possible - we have some extended family ISSUES up in that region…) …but tonight, I...
Celine? As bg's newest name possibility? P is into it, but we both wonder, does everyone automatically think of Celine Dion? Are we okay with this if they do? Thoughts?
Baby Names: Take 3
P and I got down and dirty last night - regarding bg's name picks. What are your top 3? Shocker: we had no overlap. P's picks: Parker (this is the only one I'm not really considering b/c it's not quite feminine enough for me) Penelope Emerson My (obviously much better) picks: Poppy Clementine Imogen Norah (you knew I couldn't keep it to just 3) Francesca...
The Name Game, Part 2:
So last I wrote, I wrote about not being able to name our baby-to-be what we really want to name her, Georgia (or anything George-related, so Georgina is sadly also out). And you guys were so great! And had so many fantastic suggestions! As a recap, we've been tossing around: Emerson - former front-runner, but I've cooled on it Dorothy - nicknamed Dot/Dottie, but I don't like...
3 tags
Watch
babytakesmanhattan: How To Be 2- a sweet little glimpse that captures this age well. Relevant. Also, how charming is that house :)
Yesterday, I cried. I spent nap time cleaning out my closet yet again, this time removing the majority of the (lovely!) dresses that I spent years wearing, almost daily, before the boys were born. The majority had dust on the shoulders, after having not been worn in 2.5 years…so to make room in Baby Girl's closet, P has to take his things out, and I have to share the walk in… Taking all of...
So if we could do it, our baby girl's name would 100% be Georgia. I suggested it to my cousin nearly five years ago, he didn't use it, and it's stuck with P and I. As in, it's the only name we both love, through and through. It's feminine but cool, and could go professional but is still cute for a little girl… It is NOT an option though, as it has awful/painful/hurtful associations within my...
1 tag
on modern momming, money, and making it...
jaclynday: …Childcare in our area is exorbitantly expensive. Well—everything in our area is expensive. Housing is expensive. Transportation is expensive. We had done some childcare research before Isobel was born, but it was only cursory because at that time we were planning for other arrangements to work out—and they didn't. We began looking in earnest a few months ago. There were a few...
1 tag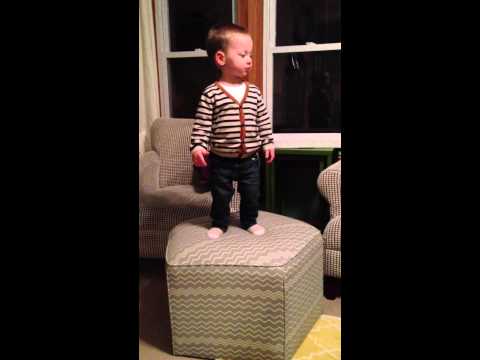 Unexpected perk from offering to babysit for someone's child during the second and third trimesters of your own preg while also raising twin-monster-adorable-wonder-children? Having to look presentable at 7 am, three days a week, for the first time in forever. I feel so…like myself! Okay, I'll admit it, the fact that the "someone" is my former high school...
Just wrote the longest post ever, trying to work out some family dilemmas and only found: So many backstories are needed to explain a tidbit of it that it just ends up so fucking long… I'll just assume you'd all be on my side and agree that my my sister is wrong and a sociopath and my dad is wrong too. Right? I am so not cut out for this drama - can I please go back to...
Don't tell me how to react, Facebook friends and "friends" alike. If your reaction to the atrocity in Connecticut is to post photo after photo of 6 year-old victim after 6 year-old victim, I might not/do not understand it, but that's your right. If your reaction is to not share anything, but rant against or shoot down everything anyone else shares, I might not/do not...
Anyone have any idea how to go about obtaining a DVF dress from a previous season, specifically last winter? I just found the perfect dress for my friends' annual gala (look up Feed Milwaukee on FB) and as of 11.27, it looks like the last one in my size sold on eBay. Nothing else compares to this stupid (and stupid-awesome!) dress, and I've set myself up for disappointment bc my...
2 tags
1 tag
2 tags
So… After "the big day" of last week, when I found out if I got THE job (of my dreams) (social media/event planning awesomeness), and being disappointed by the news (a big fat no) (disguised in, "we loved you," and "our change in direction is absolutely no reflection on you," whatever that means…), I'm finally ready for "the big...
Tomorrow will mark one month since my 31 year-old cousin, Katie, died unexpectedly of a pulmonary embolism (blood clot in her lungs). Until Katie, my grandpa was the only person in my life who I'd been close to and who had died, and that being 12 years ago, I'd forgotten how badly it hurts in the beginning. She's the only young person I've known, who's died before...
1 tag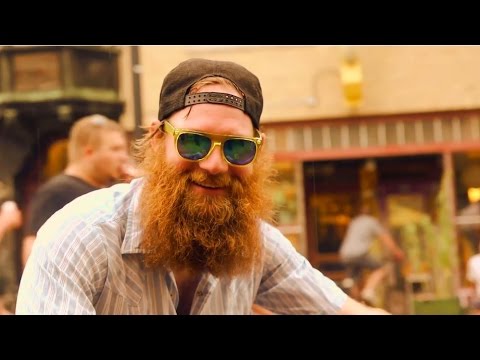 HELP!
My Clarisonic is refusing to take a charge, and when I push the button or attach it to the charger, it only does a weird pulsing (different from when it's dead and in need of charging). Eek! I am dreading having to find their customer service info (obviously, I've lost the manual) and call them tomorrow during the boys' nap when I could be cleaning napping… Anyone have...